<![if !vml]>

<![endif]>
Are you looking to do more than just drive around with your lights on to scare people away, or sit for 8 hours a shift?
Would you rather find and detain a criminal in the act, then watch them walk off with other people's property?
We do not hire the typical "observe and report" security officers! We provide an environment where we treat you like the responsible CLEET Certified professional officer that you are.
We are looking for proactive, motivated, professional security officers! If this is you, we want you to be on our growing professional team!
Thanks to our great clients, we are growing again. Force Protection Services has immediate openings for Full time positions!
We provide all of the unarmed equipment and uniforms needed to perform your job. We have marked Dodge Chargers for patrol, with state of the art equipment inside and out! Everything we do, screams professionalism.
We provide all applicants with paid training with above industry standard wages and the opportunity to work in a fast paced environment, with a professional team of officers that will help you gain the experience you desire!
<![if !vml]>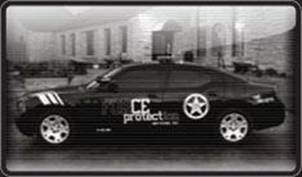 <![endif]>
Trust - Honesty - Leadership – Integrity
New Officers must successfully complete our industry leading, hands on, two weeks of paid company training with class room training on company procedures along with real life scenario based training! If you have the motivation to do more, start with us immediately in our next scheduled training class!
Application Requirements:

· A valid driver's license

· Must be at least 21 years old for Armed License

· Stable work history is a must

· No moving violations for the last 36 months is required

· Must be neat, well groomed and present a professional appearance

· Basic computer knowledge skills - Windows, Word and Excel

· Have, or be working to attain, your Armed C.L.E.E.T. Certification

· Previous experience of 1 year or more is preferred

· Must be willing to submit to and pass a random drug screen
Armed Certification is Necessary to Apply
ü 1 year of Armed Security Experience – Starting at $13.00 hr and top out at $14.09 hr
ü Sergeant up to Major positions – Starting at $14.00 hr and top out at $25.21 hr
ü Career advancement opportunities are available from a Field Training Officer (FTO), Sergeant, up to a Lieutenant position with a Captain and Major Position will be available soon as we continue to expand our operations.
ü All positions are on a set 20 year pay scale, regardless of the patrol department you are assigned to. With Force Protection there is no need to worry about being moved to a different post and having your pay decreased or not getting a raise. You will know what your pay and raise is going to be in the future.
Force Protection Services, Inc.
3158 S. 108th East Ave. (Off of Hwy 169 & 31st Street)
Suite 260
Tulsa, OK 74146
Office: 918-343-0377
Fax: 918-343-0505
Email: HR@ForceProtectionServices.com
Check out our Website: http://forceprotectionservices.com/
Like us on Facebook: https://www.facebook.com/ForceProtectionServices
Like us on Google+ page: https://plus.google.com/+ForceProtectionServiceIncTulsa/about?hl=en